Rocky Mountain National Park - Complete Information Resource
Entrance Fees:
Bicycle or Motor Cycle per person - $10 per night, $20 per vehicle - 7 Days

Daily Entrance Fee - Passenger Cars - $20.00 - 7 Days, $35.00 - Annual
---
Park History: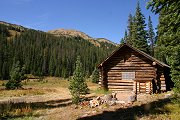 When Congress passed the Rocky Mountain National Park Act in 1915, the legislators focused on Rocky's scenic and natural wonders. Still, what became the park held many cultural treasures including ancient trails, game drives, cattle ranches, and lodges. Early Superintendents tried to develop roads, backcountry cabins, and trails to blend with the surroundings. Rangers manipulated the landscape to look more "natural;" they suppressed fires, planted seedlings, and controlled predators. The National Park Service purchased private lands and removed buildings, roads, post offices, driveways, irrigation ditches, and fences.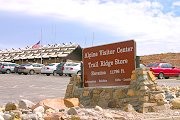 After World War II, with park visitation increasing across the country, the National Park Service implemented Mission 66, a nationwide development and improvement program. Rocky, like many parks, suffered from outdated facilities. Mission 66 brought new comfort stations, overlooks, employee housing, campgrounds, and visitor centers to Rocky Mountain National Park.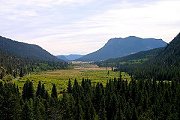 The park has since grown to more than 415 square miles. In 1990, it gained an additional 465 acres when Congress approved expansion of the park to include the area known as Lily Lake. The National Park Service, the Conservation Fund, and some diligent legislators successfully halted land development in this area adjacent to the park's boundary. It now is an important buffer zone that helps protect the migratory routes of wildlife in the park.
Today, the park stands as a legacy to those pioneers who looked beyond its harvestable resources to its more lasting values. A complete history of Rocky Mountain Nation Park can be found at the National Park Service's website, "National Park Service - Rocky Mountain National Park"
---